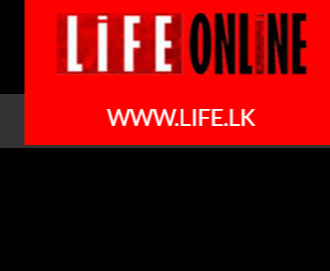 Featured in Daily Mirror – Life
When you walk into Lords you are immediately impressed by its interior and lighting. The ambience of this place is absolutely amazing! You can choose to sit by the road and be a part of the busy Negombo night life and enjoy some live music or choose to have a quiet night at the back of the restaurant which has a large open space. Either way the experience at Lords was the best of our trip! Chef Martin and his friendly staff were very welcoming, friendly and amazing hosts, in fact we ended up spending more time there than we intended to.
For beverages we tried their Pink Flamingo Mocktail (Rs.750) which was very sweet and tasty. The Mango and Passion Mojito (Rs.950) was absolutely delicious and refreshing!
We then tried their Coconut Kiss cocktail (Rs.950) which was a strong blend of white and red rum with coconut water served in a coconut shell, it was both eye catching and delicious. But my favourite was the Chillie and Mango Margarita! (Rs.950). A drink unique to Lords it was a spicy blend of mango, tequila and chillie pieces. It catches you by surprise but it was absolutely delicious and worth a drive up to Negombo!
For starters we tried their Sweet Chillie and Coriander Prawns (Rs.950) served with a Thai scented Rice it was quite delicious. But we enjoyed their Lobster and Feta Cheese Spring Roll (Rs.870) even more! It was served with a cucumber and coriander salad and a yummy orange mayonnaise.
For mains we tried their signature Jumbo King Prawns and Garlic Sauce (Rs.4400) Served with a beetroot and pineapple coleslaw, sweet potato curly fries and a garlic butter sauce which was very filling and delicious. This was followed by their Chicken and Mango Curry (Rs.1400) which is a Sri Lankan platter popular among the foreigners who dine at Lords. It was also served with many sides which included a delicious tomato chutney and a pol sambol. The Prawn, Coconut and Arrack Curry (Rs.1600) a chef's special served with ginger fried rice and chapathi was out of this world. The curry which had a hint of arrack in it was extremely delicious.
We absolutely stuffed by then, but we had to try their Double Chocolate Cheesecake (Rs.520)! It was not too sweet and the chocolate was not overpowering. It was the Mango and Passion White Chocolate Mousse (Rs.520) that stole the show! The mango was luscious and the mousse complemented it very well!
We didn't forget to try out their fish spa which is free for the customers at Lords. The minute you dip your feet into the pond multitudes of fish begin to give you a one of a kind foot pedicure that will either freak you out or have you laughing and giggling!
You can find the original post here : http://life.dailymirror.lk/article/59/reviews/15969/Exploring-Negombo