An Investor in People and Animals of Sri Lanka
Our Vision...
To be a Responsible Investor in Sri Lanka
Sri Lanka is a Small Miracle and is the emerging Wonder of Asia.
Sri Lanka is a developing country that is now in the recovery and development after a 30-year war conflict. The development stages need to be controlled carefully and the culture of the Sri Lankan people always respected.
Lords Complex is an investor in people and animals in Sri Lanka and has taken this responsibility very seriously over the last 18 years. Ensuring while the country emerges we can help the people and animals to build their lives and grow this beautiful country together as ONE NATION.
Some of our profits from Lords Restaurant Complex go towards OUR Investor in Peoples and Animal's various program initiatives. What a perfect way for every customer to know when they eat and drink something this goes back to others. All government taxes are included in our bills. As a Visitor to Sri Lanka please understand your obligation also to ensure Government Taxes are collected in a responsible manner to help the people of this beautiful country. Thanks for your understanding.
Driven by Passion, we are focused on these values.
Before coming to Sri Lanka, the owner of Lords Restaurant Martin Fullerton was a successful businessman and owned a group of companies in the design, marketing, printing, and publishing industry. The move to Sri Lanka was about a life-changing experience and instead of taking from others and multiplying his wealth he decided to dedicate his life in putting something back for the people and animals of Sri Lanka.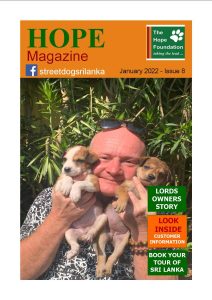 Corporate Social Responsibility
The Hope Foundation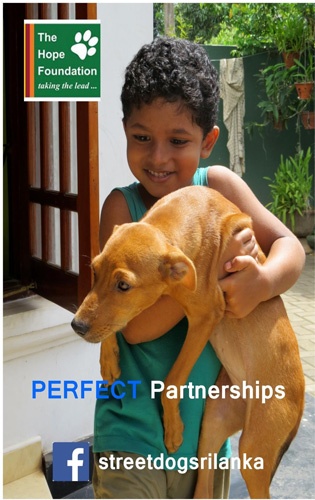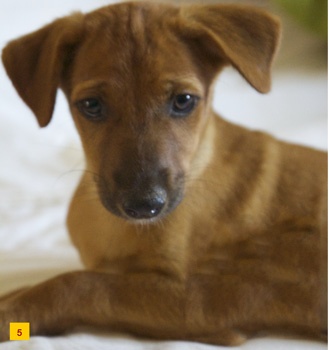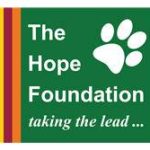 Martin Fullerton the Founder of The Hope Foundation said
"As the owner of Lords Restaurant Complex in Negombo and traveling to Sri Lanka for over 30 years, as an animal lover, it deeply saddened me every day to observe the desperate situations that face all street dogs and cats across the whole country of Sri Lanka. Lords Restaurant has for the last 12 years has taken its Corporate Social Responsibility very seriously and funded ALL the work The Hope Foundation carried out."
As Sri Lanka faced many problems as a third world country and in a 30-year war conflict the government's funds were obviously focused on the war and the Sri Lankan People, not the animals.
We, therefore, undertook a lifelong commitment to the dogs and cats of Sri Lanka and decided that a positive action plan was needed to be taken to make the necessary changes to help save animal's lives and educate a culture to respect and care for animals.
How do you change a culture and conditioning of a nation?
How do you get the correct balance of looking after the needs of the Sri Lankan people and the needs of the animals?
We have faced many situations looking at a person laid in the road in desperate need of food and animals that will surely die if not attended to immediately.
Therefore over the last twelve years, we have faced many challenges as an Investor in the Sri Lankan People and Animals in Sri Lanka. We have focused our time and energy on education. As we believe the only way to improve the lives of animals is to build the respect and understanding of the Sri Lankan People.
The Sri Lankan people are predominantly Buddhist and care and love animals, but find it difficult to feed and care for many animals. They, therefore, drop puppies and kittens at Buddhist Temples, Churches and especially the fish market in Negombo, hoping that they will find and scavenge for food easier.
Also, many foreigners living in Sri Lanka regularly find boxes and bags of animals at their gates and then finally ending up at organizations like The Hope Foundation.
The Humane control of the dog and cat population by spay and neuter programs to stop the animal's breeding and multiplying is the only way to reduce the number of animals suffering and the spread of rabies and other diseases.
DONATIONS
Please make a gift of LOVE to help the street dogs and cats of Sri Lanka - thank you for your kindness
PayPal.me/slhopefoundation
Sri Lankan Bank account details available on request
Yawajeewa Community Project.
We also are proud to be working with the Yawajeewa Community project. They provide a day care center for differently abled and street children of Negombo with about 150 children in their total care. They collect the children from the streets, churches and their homes and provide education with two meals each day. Most of these children are in very vulnerable situations so the center closely monitors the children at all times and takes necessary action when needed to support the child's well-being. If you would like to find out more please visit their face book page Yawajeewa Community Learning Centre or email them on yawajeewa1@gmail.com.
They welcome visitors to the center by appointment only.
Responsible Tourism Campaign
Sri Lanka offers a choice of landscapes and a large variety of places to visit and very different experiences to offer with a large variety of wildlife all living in harmony together. We are promoting our concept of RESPONSIBLE TOURISM. When discovering this beautiful country understanding and respecting their culture is extremely important to the Sri Lankan people, please never forget no matter how poor a family may be the Sri Lankan people are very proud and will always greet you with a warm welcome and Sri Lankan smile. We encourage all visitors to this country to learn and understand more about the people and their ways from their very long interesting history and how YOU impact the lives of people in this developing country.
How can you help the people and animals of Sri Lanka while visiting on a holiday?
How can you respect the environment while traveling throughout this beautiful island?
The places you visit, are they supporting the local communities?
Are organizations training and developing the skills of a new workforce that is required within the tourism industry and business throughout the country?
We request all visitors to join us and support this concept of RESPONSIBLE TOURISM and if you are offered to visit a home of a Sri Lankan family embrace this with love and understand the ways that you could help this family in future years to come. It does not have to be financial but advice, friendship and understanding of your life and sharing stories about our families and the way lives and cultures vary. The family values in Sri Lanka are very strong and we can also learn many things about the way their traditional family values apply in today's modern society.
Thank you for reading OUR VISION and please give us feedback and ideas on how we can develop this concept for RESPONSIBLE TOURISM 2022
Martin Fullerton  - Owner Lords In Negombo