Owner's Blog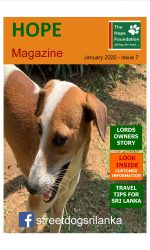 Read More About our Social Project. What we really do with our Profits and how you can Contribute towards that cause.
Read My Tips on What you should be doing in Sri Lanka and a Bit Of the Cultural Experience.
What's New
The Tourism industry is an essential income-generating sector of the Sri Lankan economy. It is evident that this sector would be the most severely impacted after the recent events.